Wan-Fang High School, Taipei City
3+2 DesignStudio
Wan-Fang High School, Taipei City|Aesthetic Brick Base
Taipei City | Special resource room
With the blocks, students' knowledge, skills, and confidence grow along with their love of learning year after year.
Modularized Desks, Chairs, and Showcases, Turning the Classroom into Building Blocks!
Building on the concept of building blocks, and integrating unique class features and creative topics of history and architecture of building blocks, the classroom is turned into a space of aesthetic and innovative storage. Through modularization, the desks, chairs, and showcases can be re-arranged into different patterns to meet different teaching and display needs, allowing the classroom to flexibly convert into teaching, exhibition, and seminar modes.
Integrating Teaching and Display for a One-of-a-Kind On-Campus Lego Museum
Windows near the hallway are transformed into display windows of works facing the outside and brick storage cabinets facing the inside that also act as slotted wall panels, as well as a functional working space with sliding desktops; the rear end of the classroom features a floor-to-ceiling lego wall, offering teachers and students a large unrestricted and free creative space. Through integration and transformation of teaching methods and use modes, Aesthetic Brick Base is no longer just a club classroom, but a small building block museum.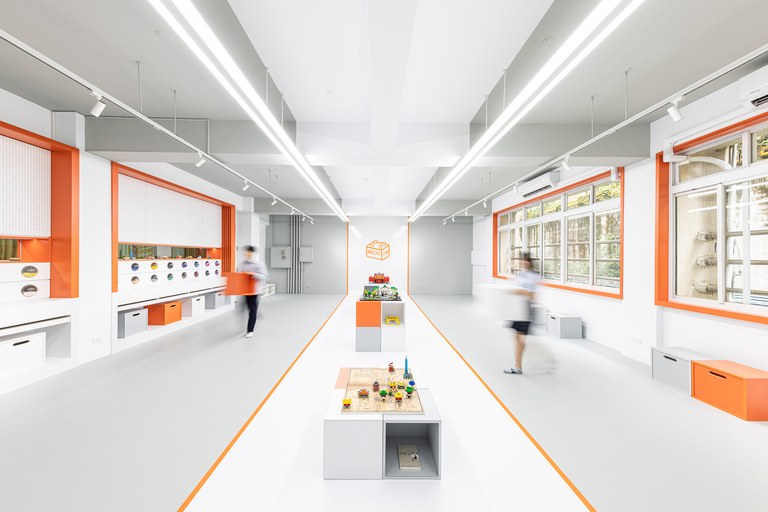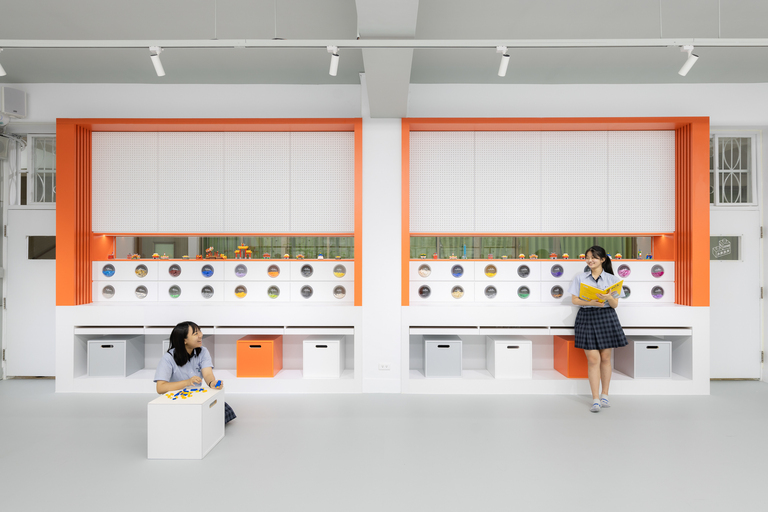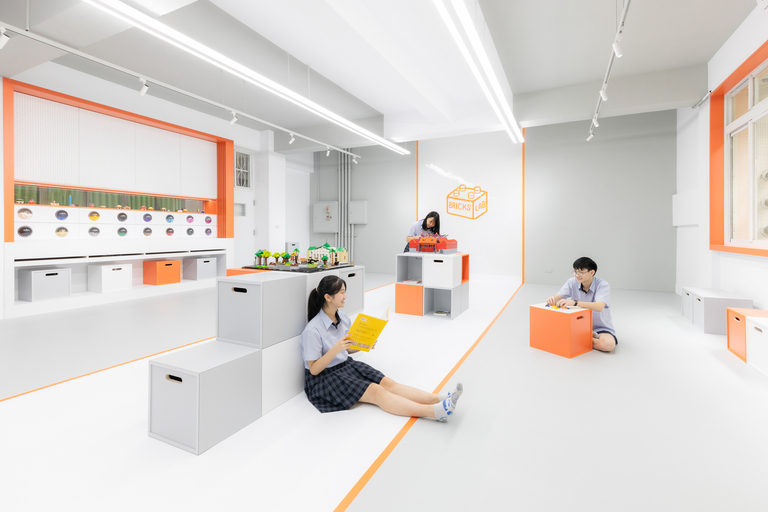 Design analysis
Carry out design based on concepts of urban historical site and cultural maker space.

Add and reinvent traditional storage, integrating diverse functionalities of teaching, display, interaction, and storage.

Design adjustable modularized desks, chairs, and showcases, satisfying multifunctional needs of teaching, display, and seminar.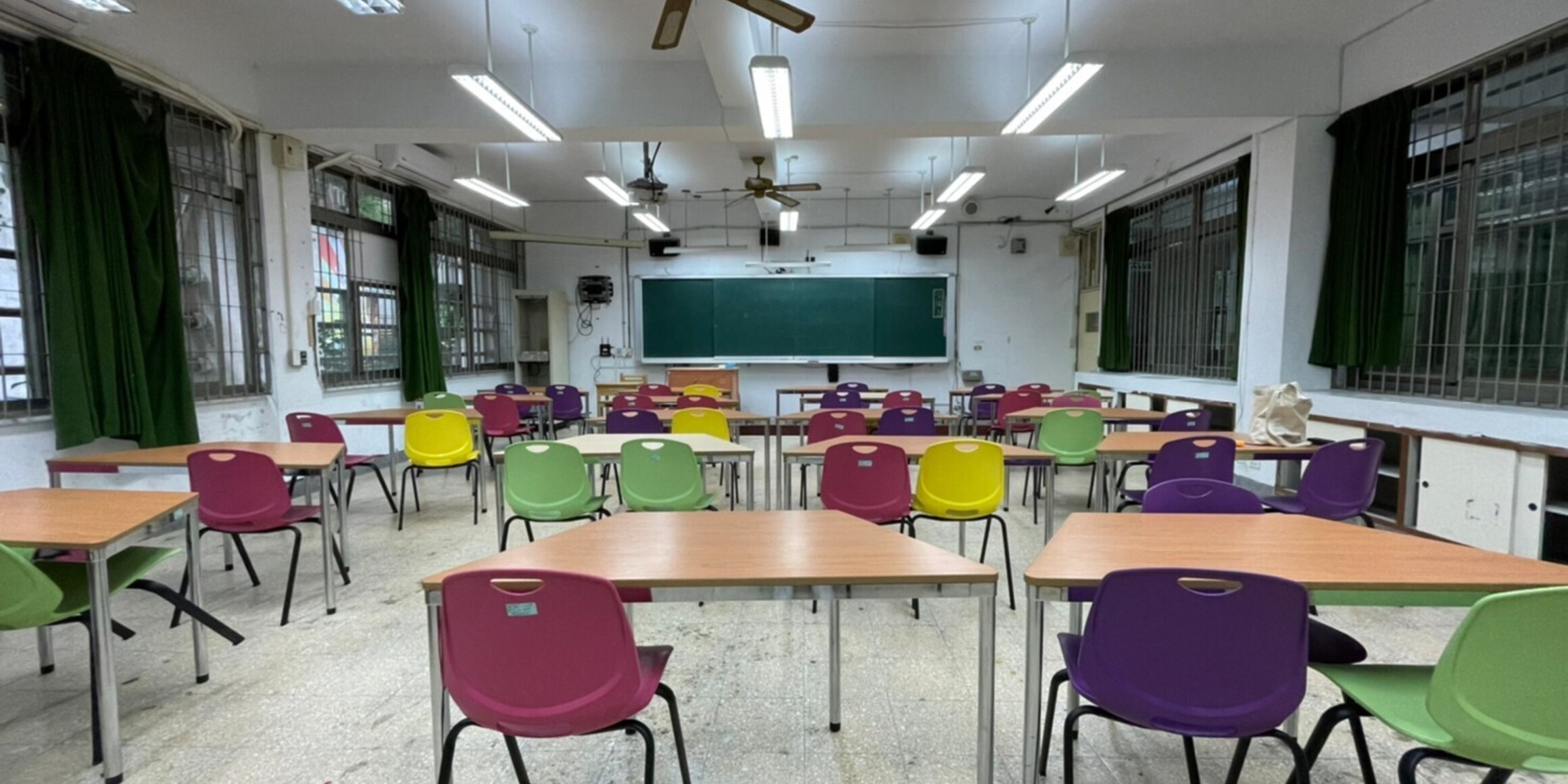 Redesign cases