SihWei Elementary School, Kaohsiung City
AAAID
SihWei Elementary School, Kaohsiung City|Angel Nomad Class
Kaohsiung City | Special resource room
Receive the children in reverence, educate them in love, let them go forth in freedom.
—— Educator & Architect Rudolf Stiner
Utilize Colors and Variations of Desks and Chairs to Simultaneously Solve the Problem of Storage and Create Flexible Teaching Space
Siwei Elementary School has three special education classrooms, which are shared and managed by six teachers. Currently, two teachers share one room for classes. Special education classes feature mainly group discussion and dialogue, and therefore, simultaneous classes tend to interrupt with one another. Also, special education equipment comes in diverse types and sizes, and therefore, the classrooms are filled with all kinds of objects, affecting the quality of teaching.
The design team breaks current classroom atmosphere and re-builds the classrooms based on the needs of teachers and students. The three classrooms are reconfigured into a teacher/public space, flexible space, and open space. The teachers can choose an appropriate space based on class contents and number of students. The design team also designed cabinets for systematic storage, teacher's trolley, and portable furniture, to solve the problem of insufficient storage space and enhance teaching flexibility.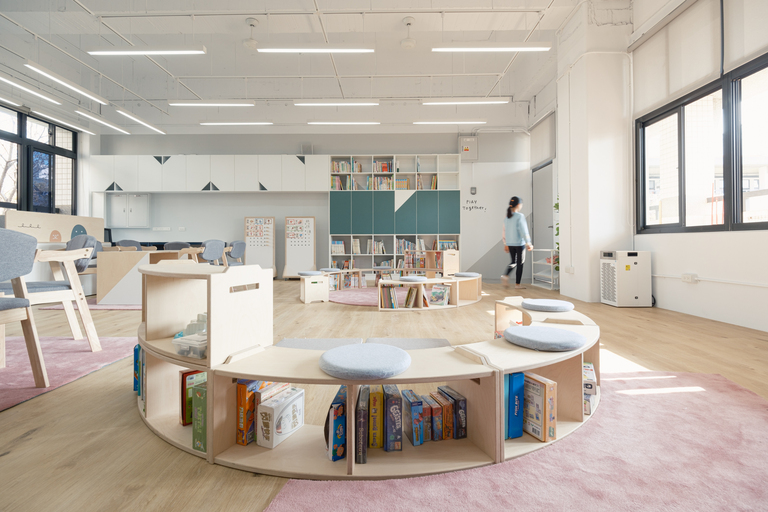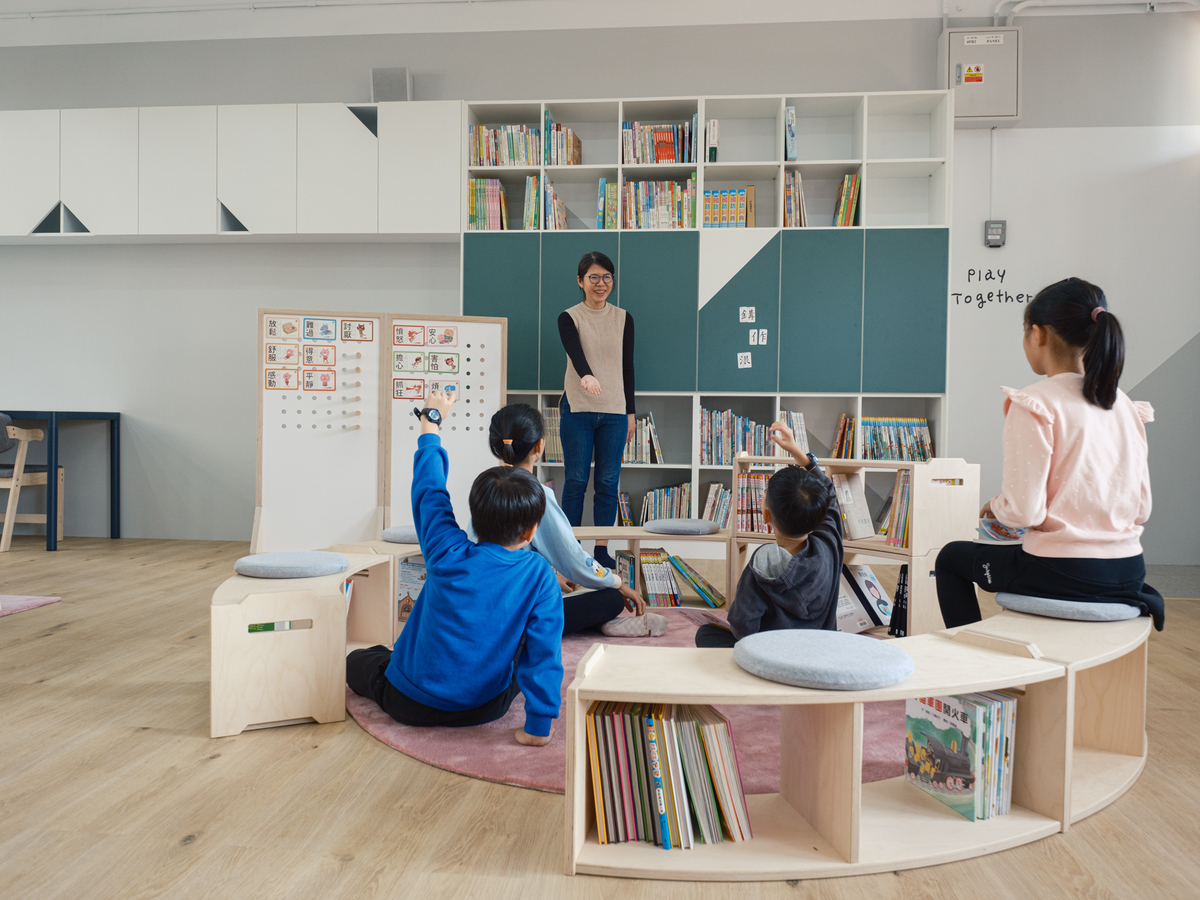 Design analysis
Based on different teaching needs and functions, the space is categorized and zoned to minimize inter-disruption when different classes are taking place simultaneously.

Based on the types of teaching equipment, general facilities, and objects, functional integration of systematic storage has been carried out.

Utilize portable furniture to not only give the space greater flexibility but also create a relaxing and calming space for students.
Redesign cases