New Taipei Municipal New Taipei Industrial Vocational High School
Üroborus_studioLab
New Taipei Municipal New Taipei Industrial Vocational High School|Integrated Storage
New Taipei City | Hallway and Corridor
The purpose of school is to create a friendly environment that supports students in their learning and in building relationships with others.
Establish a Contemporary Site of Cultural Exchange
The transitional space of the corridor is often the one place that best manifests a school's unique educational features and spirit. The design strategy for the corridor and hallway of the Molding Division Building of New Taipei Industrial Vocational High School is to first break existing framework, creating for the space an atmosphere of display, teaching, and exchange. Setting the tone with assembled iron structures for display, the design highlights the dynamic display of professional skills. Then, the more important thing is to inject an artistic vibe! Through colors and definition of the space, the design reestablishes proactive and immersive learning scenarios, building the charming image of artisan.
In response to Teaching Procedures, Planning and Organization of Systematic Storage on both Sides of the Hallway
Both sides of the hallway on 1F of the building were messy; areas for garbage collection, lockers, and drinking fountain, were not properly planned. As the result, teachers and students did not proactively maintain neatness of this important transitional space. Under the principle of not changing the teaching procedures, the spatial transformation also included student lockers, garbage collection, and existing equipment and wires in the halway, creating uniformity for the space by also installing wooden screens and using simple and clean paints. This way, teachers and students can more effectively use the space, which is a ceremonial space that helps them transition their moods before entering the building and going to the classroom.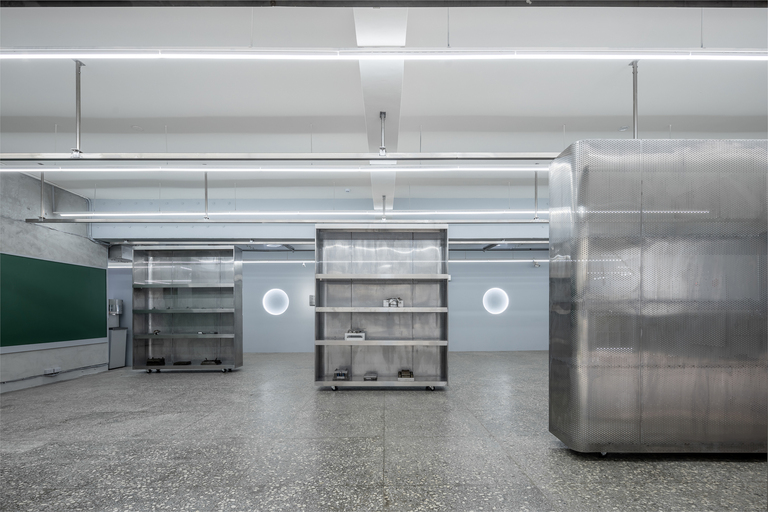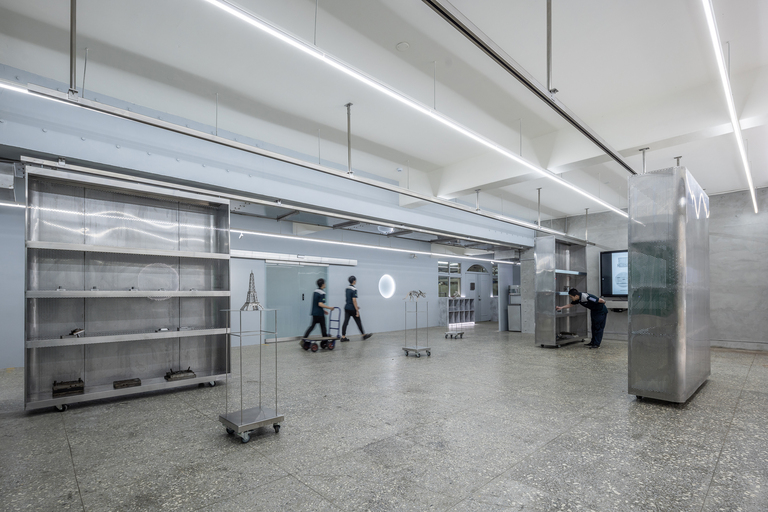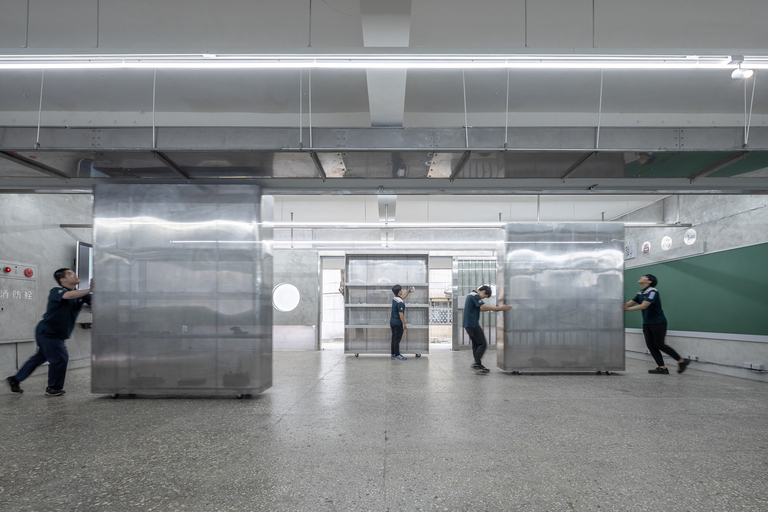 Design analysis
Enhanced method and diversity of work display.

Installing suitable screens to soften the messy sight.

Reorganizing the traffic flow and lighting in the space, and designing suitable storage according to the traffic flow.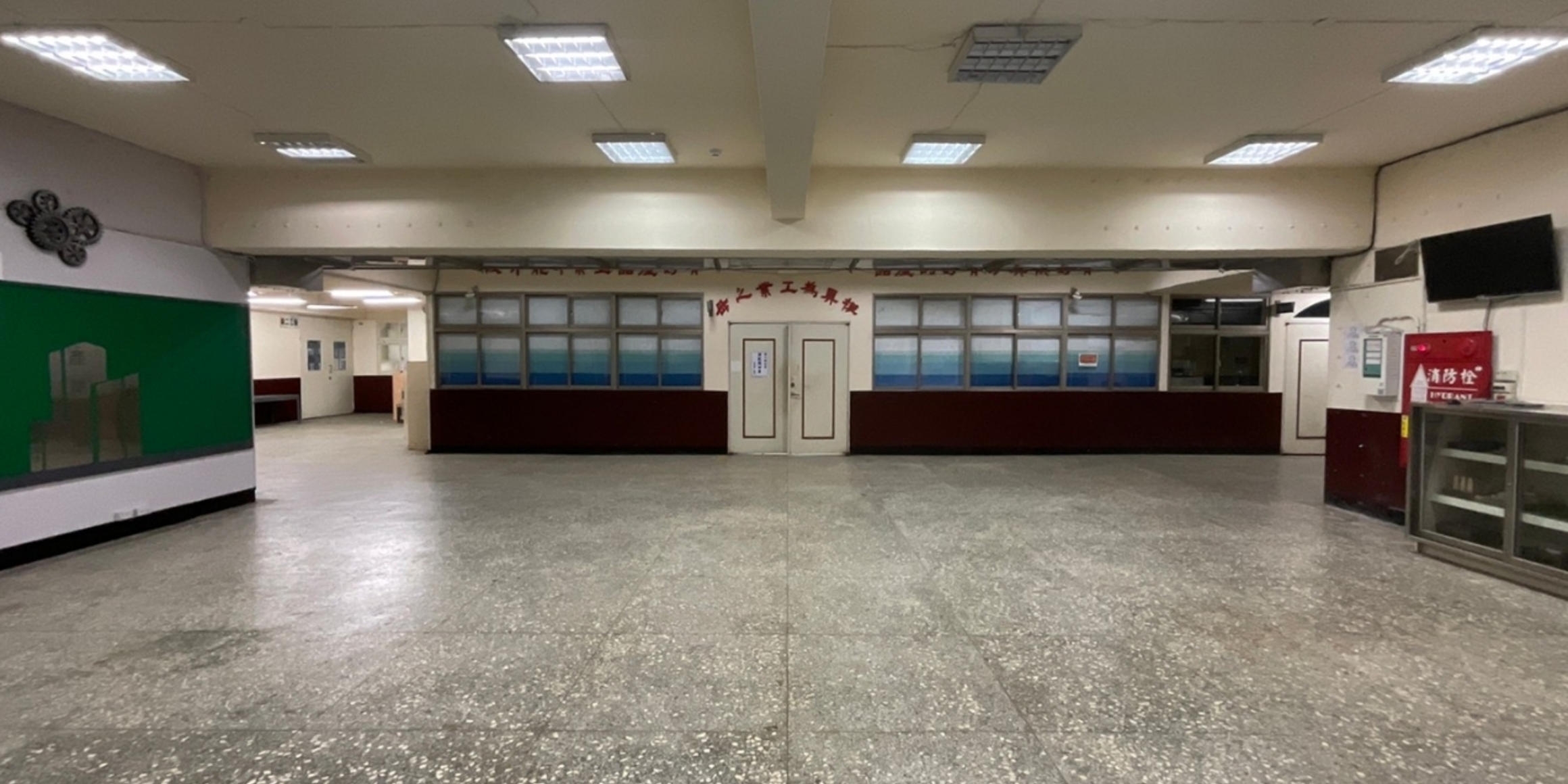 Redesign cases