Cheng-De High School, Hsinchu City
MakerBar
Cheng-De High School, Hsinchu City|Rings of Pine Hill
Hsinchu City | Landscape
Get outside and let the natural landscape lead students to experience the wonders and endless possibilities of life, sparking curiosity and a desire for knowledge.
Rings of Pine Hill - Interlocking Rings form a New Corner on Campus that Combines Learning and Recreation
Combining diverse functions of agriculture, green creativity, landscape and recreation, offsite learning, and student autonomy, the design features the visual imagery of "rings" that symbolize the life cycle from seeds to table. The design includes four major areas, using "Rings of Pine Hill" as the main base to expand and develop satellite bases of "Farming Platform," "Memory Stage," and "Green Creativity Lab."
Redefining Campus Space through Design Thinking - Come Out of the Classroom for Learning
Satisfying the school's various functions of learning and activities, while also ensuring the possibility of diverse usages in the future. The interface of campus landscape is reorgnized and given brightness and order visually to eliminate the old and messy space. Soothing and clean, it is an ecological garden people can't get enough of, so that teachers and students are willing to come out of the classroom and learn from nature in an outdoor environment.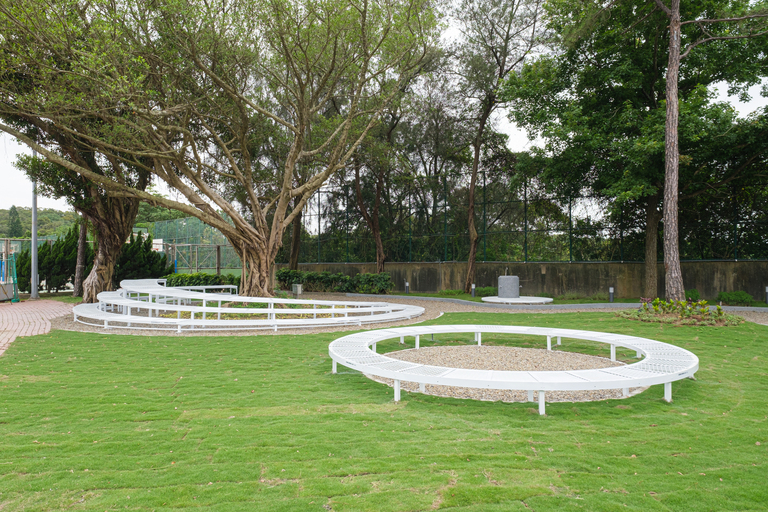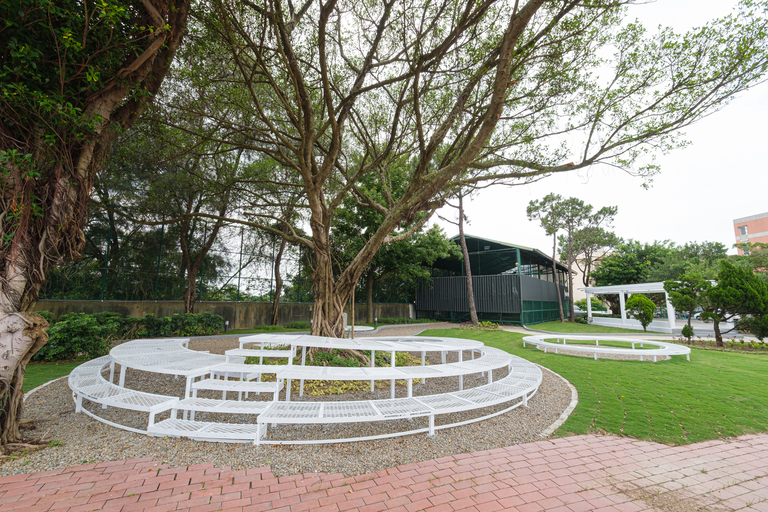 Design analysis
Through discussion with teachers and students, clearly define that the space is to be combined with teaching and classes.

Create unique scenic tone through design thinking, so that it is more than just a passage, but a place people love to hang around.
Redesign cases